BINGO - FEB. 22ND
SEE BELOW FOR EVENT DETAILS
Welcome!
We are excited to launch our new Parent Teacher Association (PTA) for Utt Middle School this 2018/19 School Year! Our PTA's mission is to provide enrichment programs for our Utt students, support Utt teachers, and build a community that positively impacts all Utt families and staff.
We encourage you to register to your Utt PTA website today. The website will help you stay informed about school activities and simplify school-related purchases. We are working hard to add information that will help parents stay connected with the PTA and school community, so please check the website often.
If you already have a Membership Toolkit account with another organization,
you can use the same log-in here.
Need more information?
---
PTA Membership
By joining the PTA, you help us meet school needs that are outside the scope of their budget. You become more involved and have a greater voice in decisions affecting your school. You also can take advantage of the local discounts at amusement parks and aquariums available to PTA members. When you go a step further and volunteer to help with events—or join our board— you set a fine example for students, and greatly encourage teachers and staff.
---

PTA General Meeting
Don't miss our next PTA meeting on Thursday, February 28th @ 6 PM. This is a great opportunity to connect with other Utt parents. Our special guest speaker will be Dr. John Tuin, Principal at Tustin High School. Dr. Tuin will be sharing how to best prepare for high school.
---
BINGO - Friday, February 22nd - 2:30PM-4:00PM - Utt MPR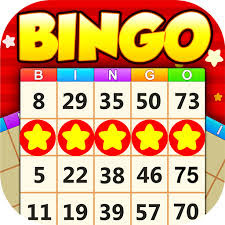 All students and families are welcome for some BINGO fun. Just $5 for two BINGO cards, a slice of pizza and a drink. Additional BINGO cards available for $1 each. BINGO event tickets will be sold the week of the event before and after school.

To make our BINGO event a great success we need your help. Please click here, Utt Bingo Volunteers, and sign up for any needs you can assist with. Thank you in advance for your help!
---
Upcoming Events
Monday, February 18
Friday, February 22
Thursday, February 28
Friday, March 8
Monday, March 18
Tuesday, March 19
Wednesday, March 20
Thursday, March 21